Linda & Lee Scott Performance Hall
Linda & Lee Scott Performance Hall has a seating capacity of 1030 with the Pit used as Stage (or Pit) or 1083 with the Pit outfitted for seating. Equiped with more than 400 lighting connections, Denon 7.1 surround sound, and a 20,000-lumen Panasonic rear projector, the Linda & Lee Scott Performance Hall will deliver. As you enjoy the room, be sure to look for the theatrical fly system, adjustable orchestra pit, movable walls, large stage area, and intimate seating design.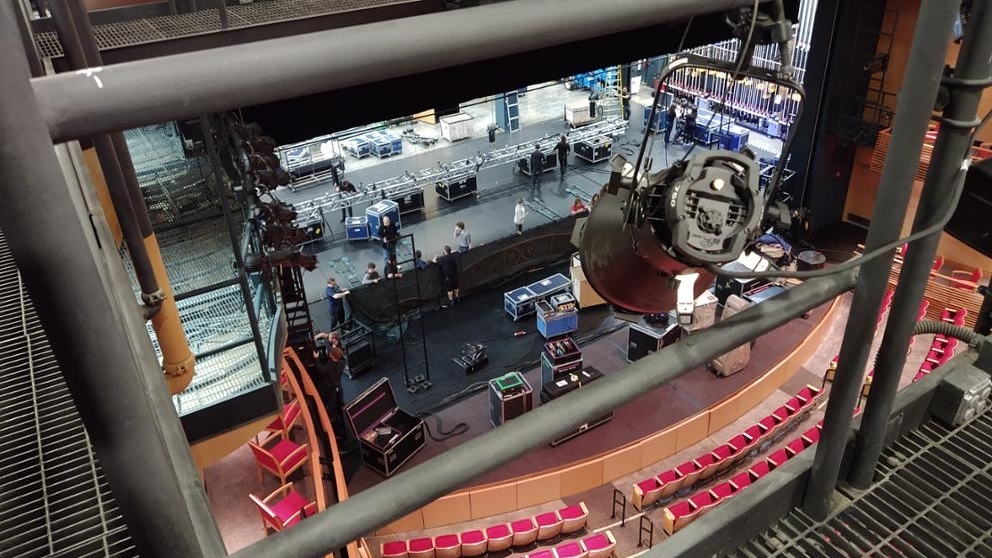 Dotty and Bill Miller Theater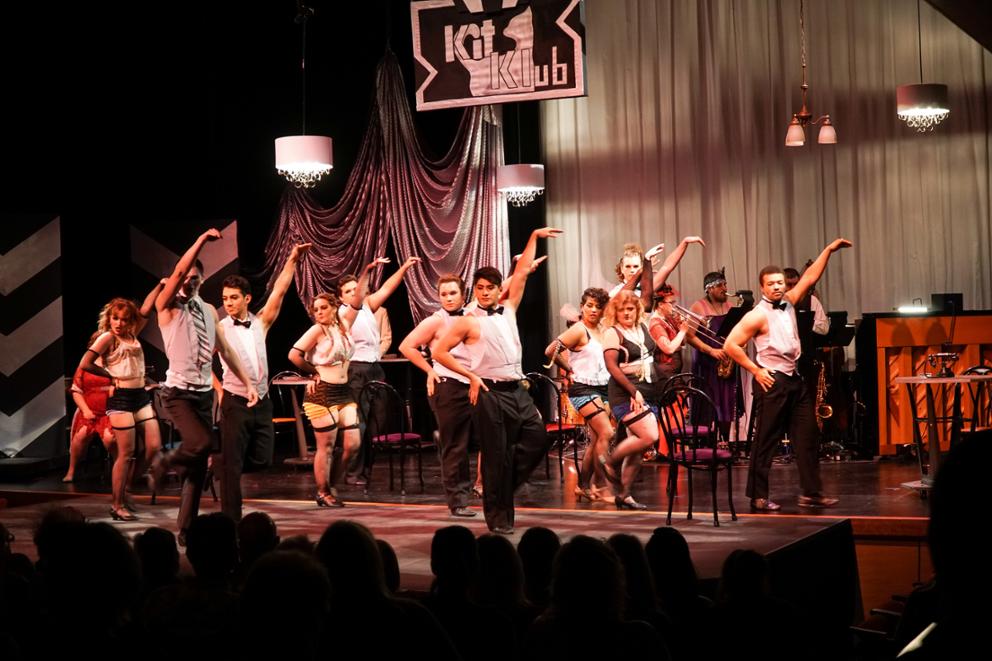 This 280-seat theater has been designed by award-winning architects to provide artists with an intimate and engaging environment in which to perform. With more than 200 lighting connections in place, this theater ensures superb lighting in every area. Countless lighting options and the 16,000-lumen Panasonic front projector allows Directors and performers to let their creativity flow without the need to consider technical limitations. To take that creativity farther than the edge of the stage, none of the seats have been permanently affixed to the floor, allowing the audience positioning to be as unique as the program.
Social Distancing Policy
Our highest purpose is safety for our guests, performers, and staff.  The Bicknell Family Center for the Arts will follow all policies and restrictions provided by Pittsburg State University, the State of Kansas, and Crawford County. Social distancing will remain in effect until all recommended restrictions are removed by the State of Kansas and Crawford County.   
Please click the link below for additional information on our social distancing policies.
BICKNELL SOCIAL DISTANCING POLICY
Central information and announcement resource for the University's COVID-19 response, please visit the Pitt State Coronavirus Web Page.
Accessibility
All performance and event spaces are ADA accessible. The elevator located in the lobby provides accessibility to both levels of the lobby and ADA accessible seating for both theaters. The Dotty and Bill Miller balcony can be accessed by choosing 1R and the Linda & Lee Scott Performance Hall balcony by choosing 2R.
Please advise box office staff prior to purchasing tickets when special seating is required (wheelchair, few stairs, etc.). To purchase accessible seating by phone, please contact the PSU Ticket Office at 620-235-4796.
Assisted listening devices are available at all performances in the Linda & Lee Scott Performance Hall and the Dotty and Bill Miller Theater free of charge. Please visit the box office upon arrival for assistance.
For questions regarding accessibility, please contact the Client Services Coordinator at 620-235-4536.